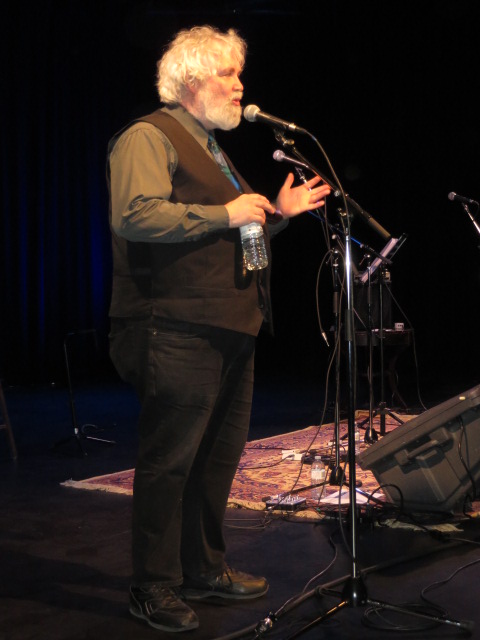 Great to see you all in Kitchener
Thanks to our friends in Kitchener for a great evening of music and companionship on April 8. We had an amazing time at the Registry Theatre, one of our favourite venues, as part of the Old Chestnuts Song Circle series. We were delighted to see Jay Linden, who opened for Steel Rail a decade ago when we last performed in Kitchener. Jay's opening set was short but sweet; his albums sold out before we could get our hands on the latest one.
The Steel Rail part of the Registry gig featured a number of new songs slated for the upcoming SR album as well as a tune or two we played the last time around in KW. A fine time was had by all.
Thanks to everyone who made it happen, including Jack and Lori Cole (that's him on the Registry stage, above) and many friends from the Woods music camp, an extraordinary group of musicians and human beings. What a privilege to connect again.
The night before we reconnected with other friends at a house concert in Toronto chez Eve Goldberg and Ellen Long. The vibe was warm and the company divine. We're grateful to the two E's, who presented us in their first-ever house concert.
We're spending the next while focusing on the next Steel Rail album; details soon.