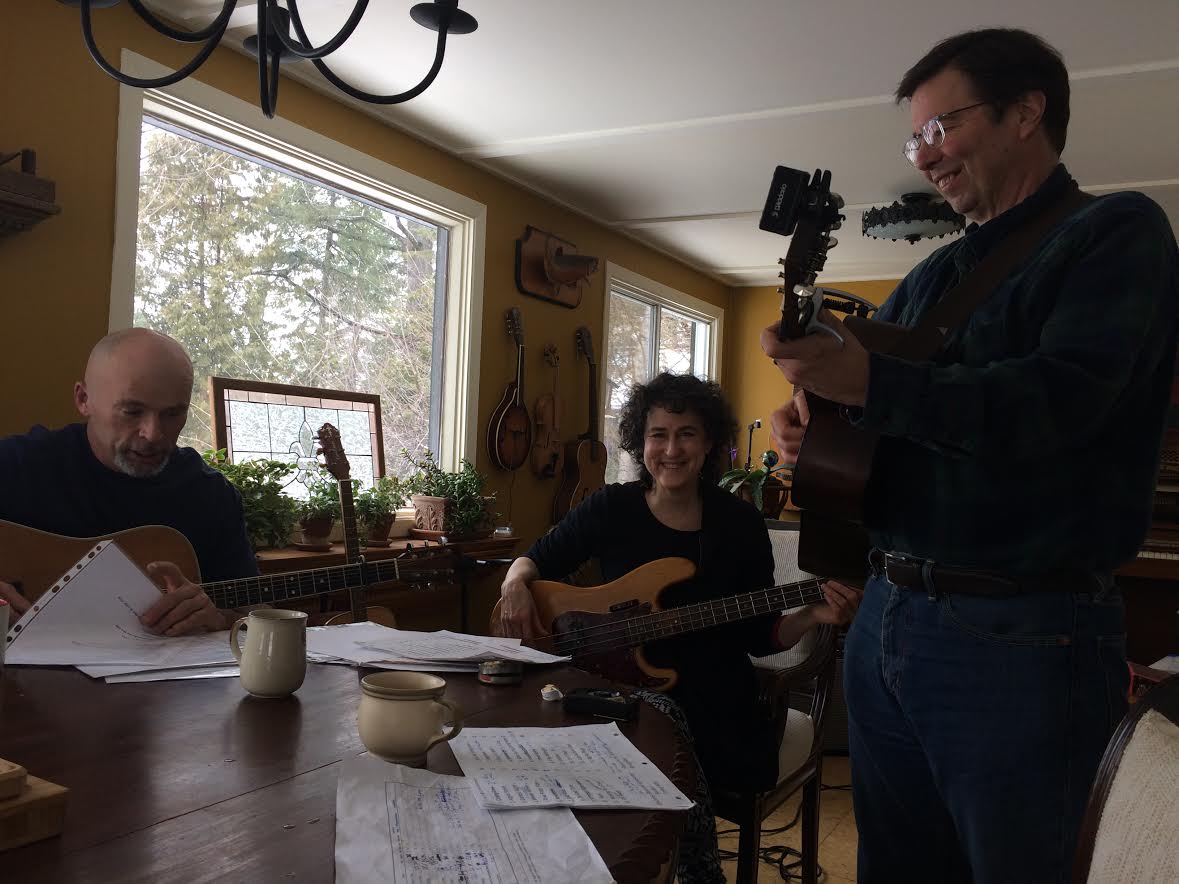 Ontario countdown
A week before our three-day Ontario sortie, Tod, Ellen and Dave spent Saturday afternoon honing the set list for our gigs in Kitchener and Toronto. The result: a lot of new material and some Steel Rail chestnuts in honour of our hosts in Kitchener, the Old Chestnuts Song Circle. (Although those of you who are musicians will know that the set list is never really final until about a minute before the show, and even then....) 
Our Toronto house concert Friday, April 7, is sold out (thank you Eve Goldberg and Ellen Long, our hosts). There are still a few tickets left for our Saturday, April 8, show at the Registry Theatre in Kitchener. We're really looking forward to reconnecting with Jack and Lori Cole and our musical friends in KW next weekend.
In the meantime, here is a look at the green-tea-fuelled set list triage process.
Hope to see some of you next weekend in Ontario.