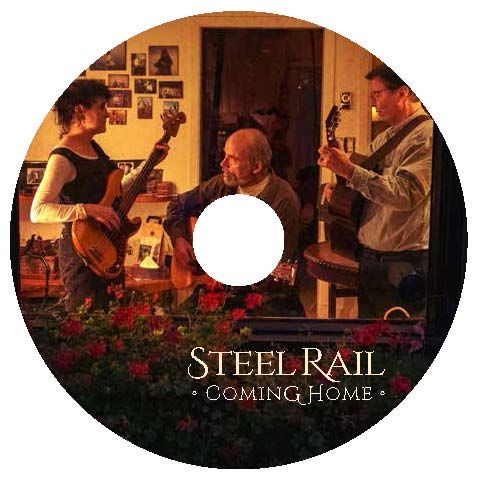 New album Coming Home launches today
Steel Rail is pleased to release Coming Home, the band's fourth album, on May 23, 2020. The CD celebrates a musical friendship that survived a cross-country separation, serious illness and a pandemic-interrupted recording process. 
Coming Home is a musical reunion of sorts, not just for Steel Rail themselves, who are releasing their first new album in 15 years. Bill Garrett, who co-produced the new  CD with Dave, was at the helm when Steel Rail released their first CD, A Thousand Miles of Snow, back in 1995.
Like all three of Steel Rail's earlier albums, Coming Home features 12 tracks that highlight the stellar vocals and striking songwriting of Tod Gorr, Ellen Shizgal and Dave Clarke.
You can read more details about the new album and preview some of the songs here.