The Seaway in summer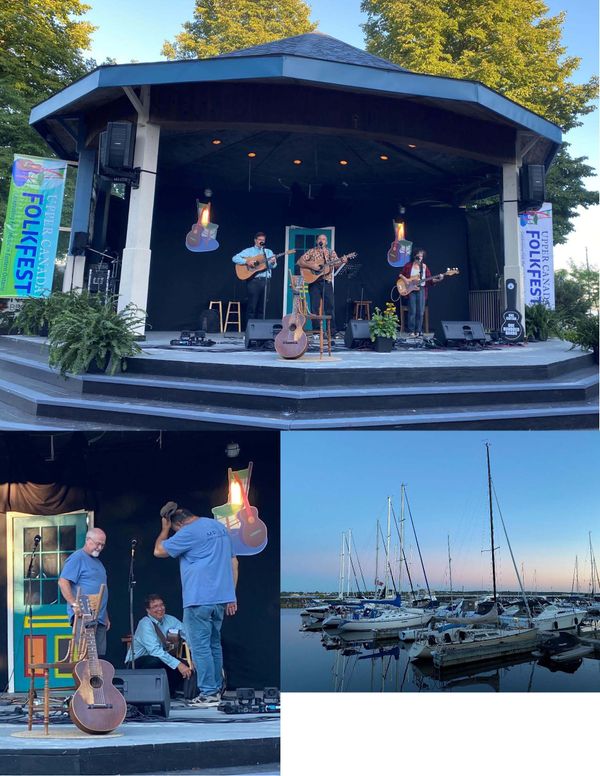 What a pleasure to play the Upper Canada Folkfest on a late summer's day along the St. Lawrence Seaway in Prescott, Ontario. Thanks to organizers Arthur McGregor and George Tierney, all the fabulous volunteers and of course all the friends old and new who came out.
Dave also performed with his old musical friend David Francey and bandmate Geoff Somers for the final set of the day. All in all, it was a wonderful day of music as the summer slips away. Here is the Steel Rail set list for the festival.
1. Waiting for a Train
2. When Are You Coming Home
3. Big Sky Blues
4. Nebraska in My Dreams
5. Winter Wren
6. Annabelle
7. The Last Time
8. The Comet
9. Kate's Song
10. I'll Fly Away