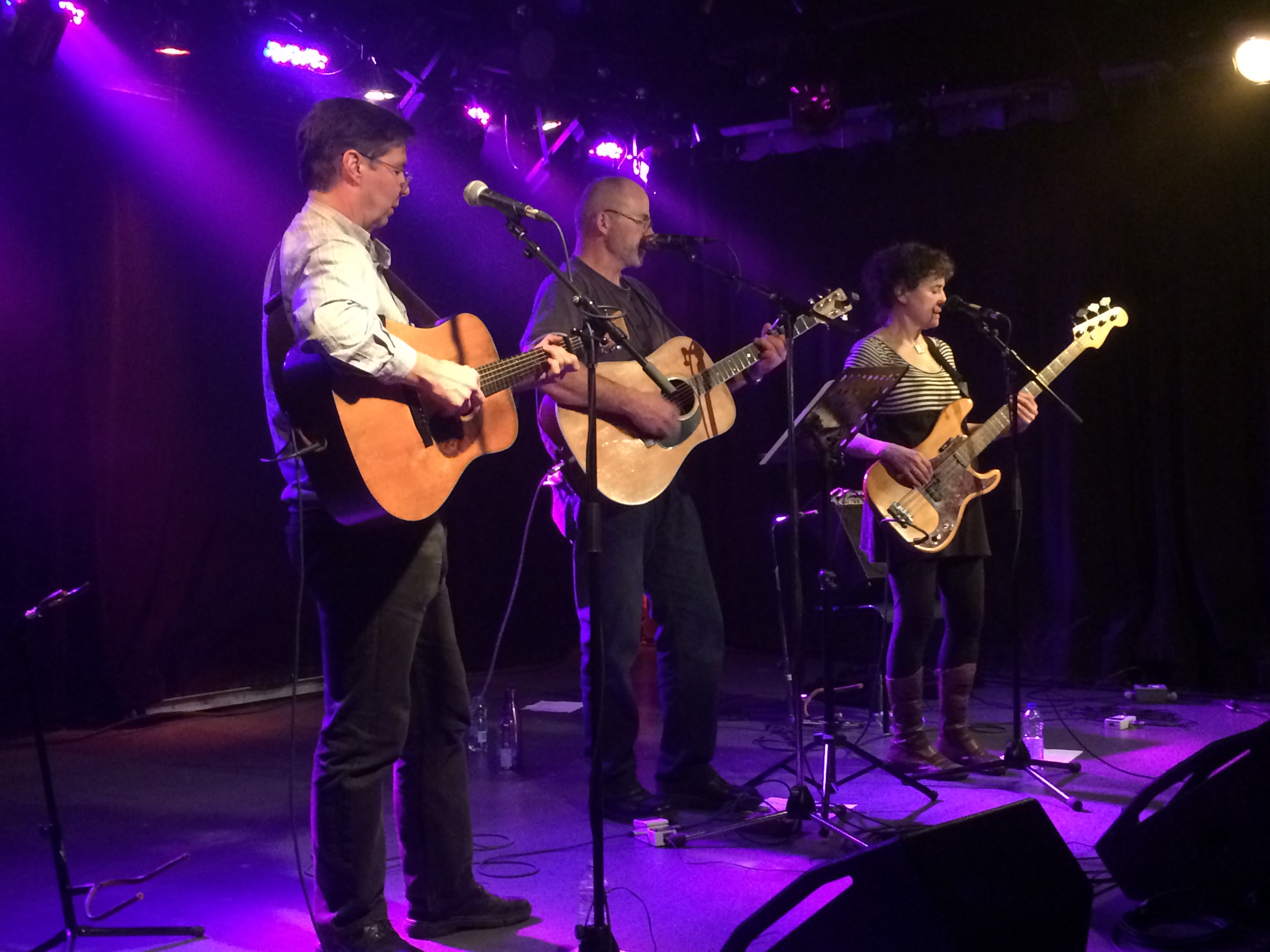 Warm vibes on a winter night
Thanks to everyone who braved the icy streets to come to Le Petit Campus in Montreal last night. A good time was had by everyone we spoke with, including Tod, Ellen and Dave, in spite of Tod's wicked cold and a lost tuner (no points for guessing who lost it).
Special thanks to Matt and Rebecca Large, whose tireless and loving work brings so much great music to Montrealers every year. Don't miss their Wintergreen Christmas fundraiser on Saturday, Dec. 17. Thanks also to Olivier, whose great work at the soundboard made everything sound great.
Tod's sister Trina, who made the trip from Ontario for the show, supplied the photo at the top of this post.
Next step: pre-work on the new Steel Rail album right after Christmas.
Happy holidays, everyone.