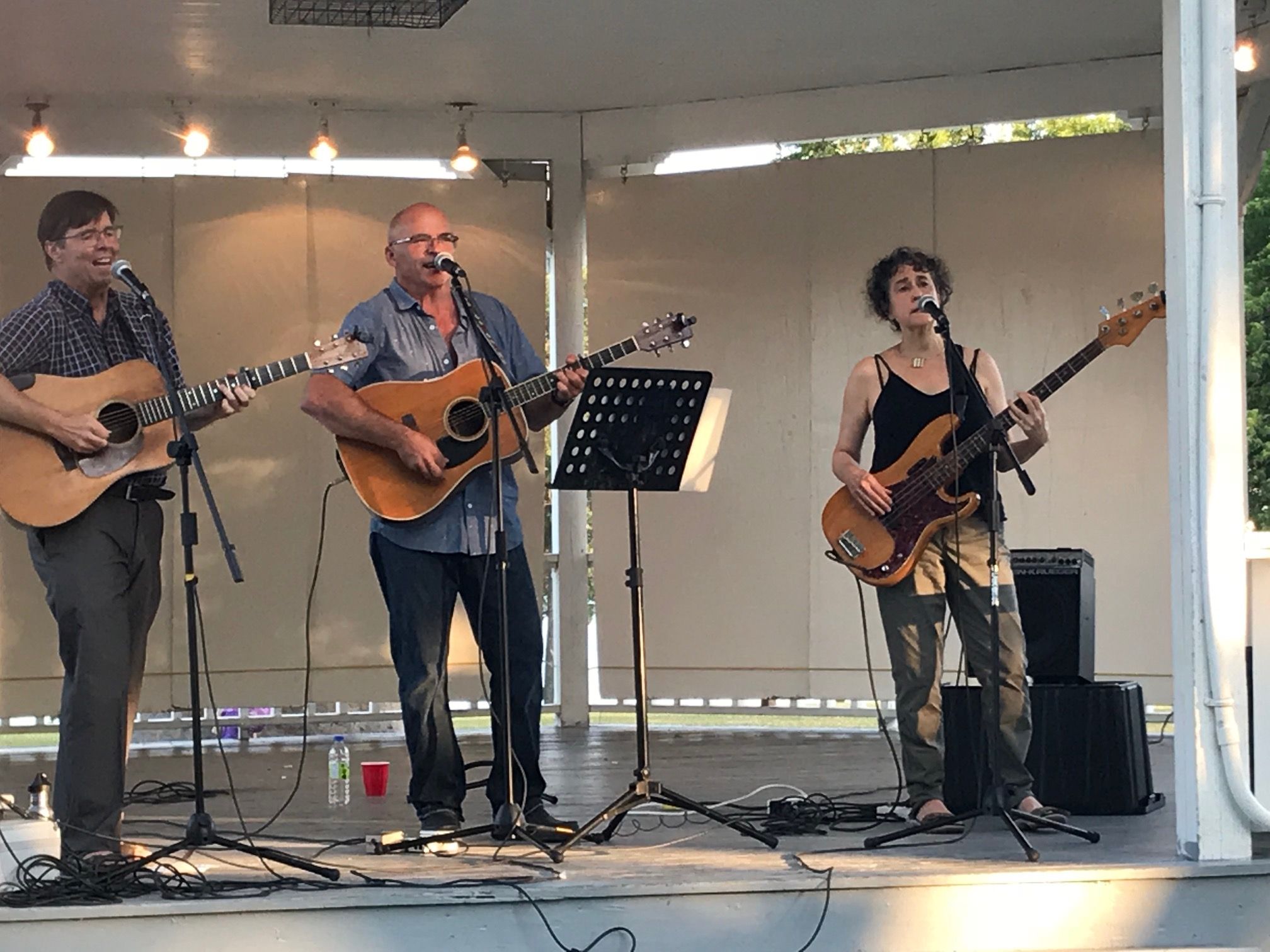 One summer night in Baie-d'Urfé
Thanks to everyone who came out to the bandshell at the Fritz Community Centre for last night's free show along the lakeshore. The weather was great, the setting was splendid -- one of the most beautiful places the band has ever played -- and there was something sublime about listening to acoustic music and three-part harmonies while watching the sailboats out on the St. Lawrence.
As Keith Fyckes, one of the organizers, promised, the temperature was perfect and the mosquitos didn't really come out until after the last note was played. Thanks to Keith and Louise Otmar for booking us in the Baie-d'Urfé summer concert series.
Steel Rail now hunkers down for pre-production on the long-threatened new album. Look for more updates as the process gears up. Till then, happy summer, everyone.
P.S. For those who came expecting The Last Thing on My Mind, apologies. The song was punted at the last minute for Flower in the Wildwood, another old favourite, and a cover version of one of our favourite waltzes, Evangeline, written by Robbie Robertson.