Thanks, SuperFolk (and super folks)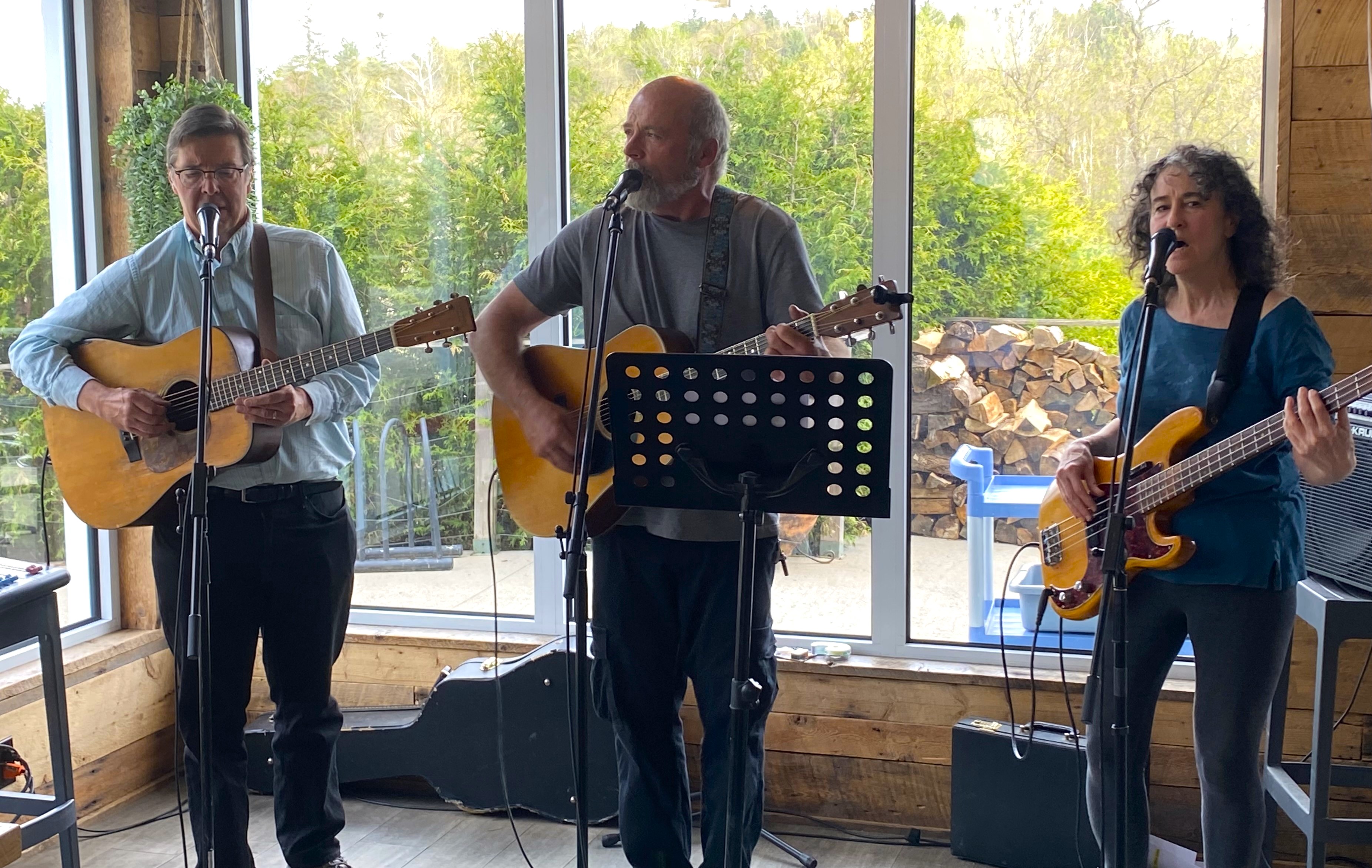 Thanks to everyone who came out to our concerts on Friday and Saturday in Morin Heights. 
We had a great time at what was a kind of pandemic-delayed album launch in the Laurentians, and we were happy to be able to play some of the material on that new album, Coming Home, as well as some golden oldies and some brand new material that has yet to be recorded.  
A couple of people at the shows asked about the songs we played. The set list from Saturday night is at the end of this post; the songs on Coming Home are noted with an asterisk.
Thanks again to SuperFolk, which presented the shows at Mickey's Cafe. SuperFolk organizes a festival in Morin Heights every summer along with a regular concert series. This year's festival is Aug. 18 -- you can learn more about it and SuperFolk here. In the meantime, thanks again to Ian and Penny for a great experience (did we mention that the sound was fantastic?) in a beautiful venue with great company. 
Here is the set list for those who were curious. All songs are originals except Annabelle (Set 2), written by the brilliant Gillian Welch. 
Set 1
1. Waiting for a Train* 
2. When Are You Coming Home* 
3. Rain*
4. The Last Time*
5. Flow River Flow*
6. Winter Wren*
7. The Comet
8. Bells of Buckingham
9. Argyle Street*
10. Like a Ship
11. Kate's Song*
Set 2
1. On This Train I Ride
2. The Legion on Saturday Night
3. The Town That Used to Be 
4. Nebraska in My Dreams
5. Midnight Road 
6. Prairie Sky 
7. Annabelle (Gillian Welch)
8. Simple Prayer 
9. Home 
10. Late Autumn Days 
11. I'll Fly Away 
Encore
Big Sky Blues