A profile by our friends at Penguin Eggs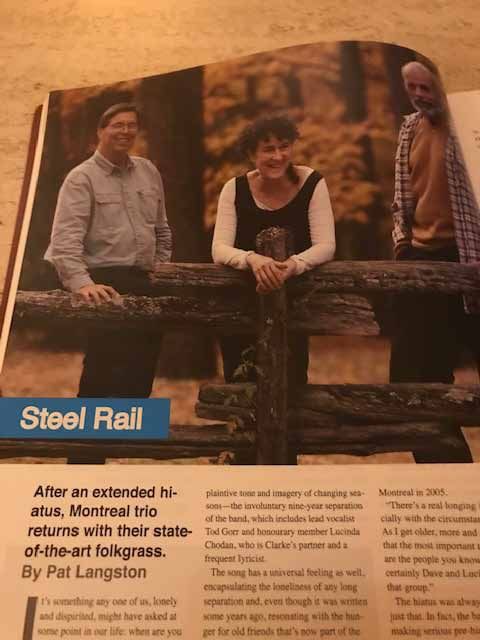 Thanks to Roddy Campbell, publisher of the Canadian folk Bible Penguin Eggs, and one of our favourite writers, Patrick Langston, for a profile of the band in the magazine's Autumn 2020 edition. 
The article is headlined "After an extended hiatus, Montreal trio returns with their state-of-the-art folkgrass," and it's written by Patrick Langston, one of Canada's most astute observers of the acoustic music scene.
Patrick cites the album's "terrific material" as he talks to Tod, Ellen and Dave; as usual, his writing is full of keen insights and authority (yes, we're prejudiced!). 
A shout-out also to Roddy, who has been publishing Penguin Eggs and shining a light on Canada's folk scene for a couple of decades. As Shelagh Rogers of CBC Radio's The Next Chapter, has said: "Penguin Eggs is profound, and analytical, and contextual, and fun. It's really great."
We'd certainly recommend Penguin Eggs if you are interested in Canadian folk. Check their website for back copies. Thanks again to Roddy and Patrick for the insightful profile.