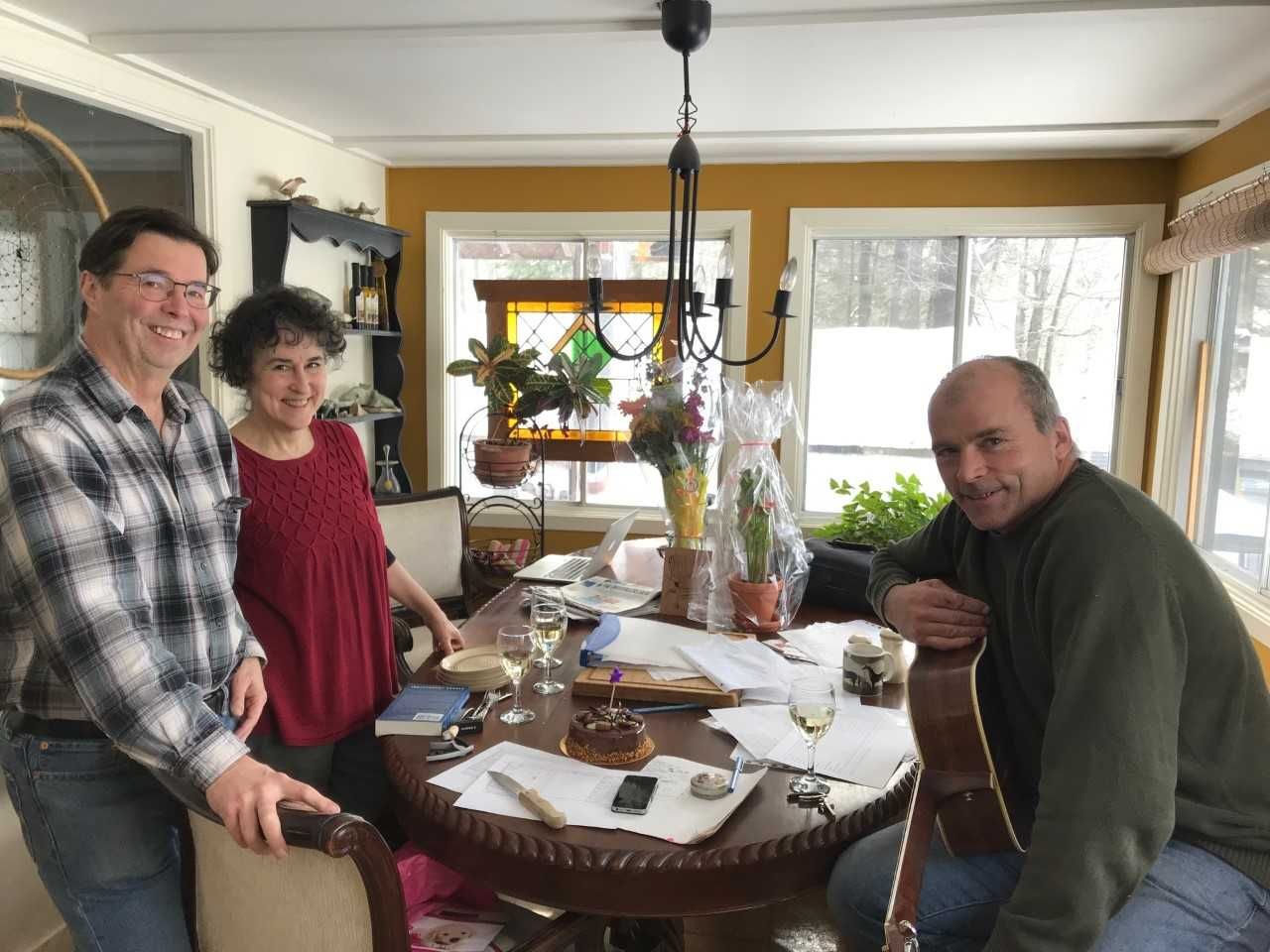 Hope you can join us in Toronto June 2!
We'll be celebrating the start of summer with a concert in the Acoustic Harvest series in Toronto June 2. (I know it looks like we are celebrating Dave's birthday in this photograph, but we wanted to get into the spirit of things!) (Or spirits, as you can see.)
We'll be previewing new material for our long-rumoured new album, along with some new covers, including one of our favourite Gillian Welch songs, Annabelle.
I hope you can join us. The concert is at 8 p.m. on Saturday, June 2, at St. Nicholas Anglican Church, 1512 Kingston Rd., Toronto (one block east of Warden Ave.) Tickets cost $22 in advance, $25 at the door. For more information, call 416-729-7564 or click here.