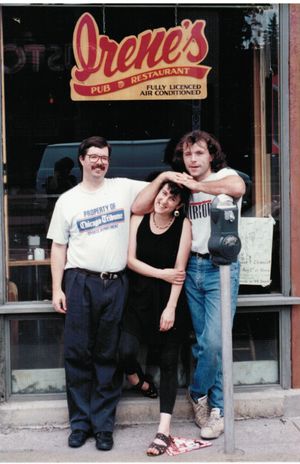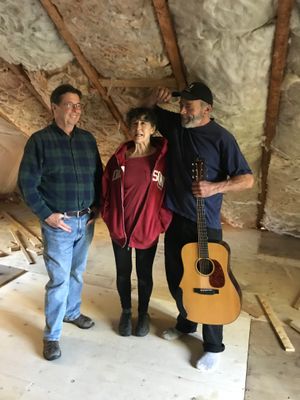 New album news
The photo at the top left is Steel Rail team getting mentally prepared for the next set of recording sessions for the upcoming Steel Rail album.
Actually Dave, Ellen and Tod were scouting locations for the album cover, which is being shot next weekend. Inspiration took them to the top floor of SR headquarters in Prévost, where renovations are in full swing. While they were up there, they recreated one of their favourite unofficial band portraits, right, taken outside the venerable Ottawa venue Irene's a couple of decades ago . (Twenty-plus years, for those keeping track.)
Recording sessions for the album, Coming Home, continue at Fast Forward studios in Notre Dame de Grâce under the watchful eyes of producers Bill Garrett and Dave Clarke and engineer Rob Heaney. We're gearing up for the band's official album launch at Matt Large's Wintergreen Series on April 25, 2020. Stay tuned!