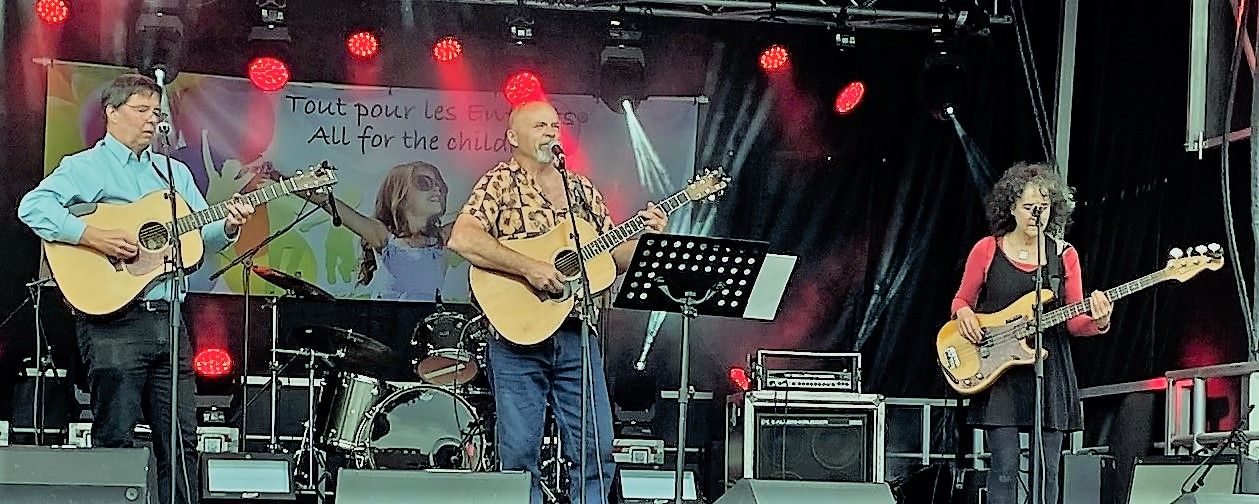 Brilliant sunshine, great ribs, good cause
Thanks to everyone who came out to Ribfest Longeuil in Greenfield Park yesterday for an afternoon of sunshine, music and great food, all in service of raising money for the charity Tout pour les enfants.
It was great to see friends old and new, and our set included the first official public performance of a new song, The Comet. A Tod-Lucinda co-write, The Comet has been under construction since March 29, 1997, when Lucinda was inspired by the appearance of the Hale-Bopp comet in the Eastern Townships of Quebec. (At least the song was finished before the next appearance of the comet, Tod remarked onstage. Hale-Bopp is scheduled to return to our solar system in 4385.)
Thanks to the organizers for inviting us, particularly Mark Christiano, an old friend and fine musician who picked the lineup for this year's ribfest.