Fun at Festival de la voix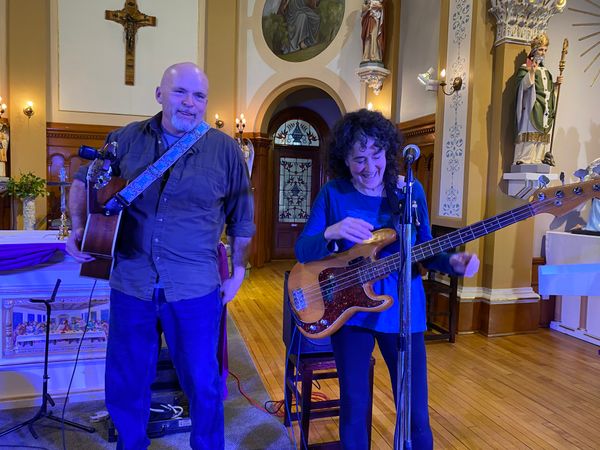 Thanks to everyone who joined us at the Festival de la voix in Hudson, Que., on April 3.
It was great to see so many people in beautiful St. Thomas Aquinas Church in our first concert in about 18 months. What a treat to be able to play some old favourites (Like a Ship) and new songs (Kate's Song) that feature the strong vocals and harmonies of Tod, Ellen and Dave.
We also enjoyed the spectacular singing and playing of the musicians with whom we shared the bill: Kerry-Anne Kutz on vocals with Mike Cartile on trumpet and Chad Linsley on piano.

Thanks to Kerry-Anne, who brought us to the festival, to Duke on sound,and, of course, to everyone who came to the show on a brisk -- our British friends might say "parky" -- spring day.
Here are Tod and Ellen getting ready for the show.
By the way, there is still some great music ahead at the festival. You can find details for the closing concert April 9 here.